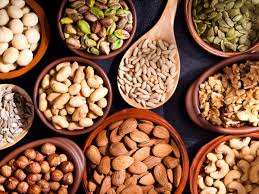 Dried fruits & nuts include the raisins, figs, dates, apricots & many more. It contains all the essential nutrients which are required for the growth and development of the body.We have one of the most appropriate and scrumptious stocks of Indian dry fruits like the cashew nut, raisins, almond, fig, apricot, walnut and many more.Nuts provide key proteins and nutrients, good fats, antioxidants, aid in the reduction of cholesterol and help you live longer. Few different varieties of nuts: Almonds,Walnuts, Pecans, Peanuts, Hazelnuts and many more.
Almonds
Charoli
Dried Fig (Anjeer)
Peanuts
Raisins (Kishmish)
Apricot
Desicated Coconut (Kopra)
Dry Dates
Pistachio
Raw Peanuts
Cashewnut
Dried Cranberries
Flax Seeds (Alsi)
Pitted prunes
Walnuts
Pickles, Chutneys & Paste
We are known for exporting and importing a wide range of Paste without compromising with the quality. Our range of paste which includes the Garlic paste, orange paste add an extra taste to meals. We also export multiple types of pickles like mango , chill and many more , some sweet , some spicy and multiple flavor which enhances one's taste buds.
Amla
Cut mango
Golkeri
Gunda
Mango Thoku
Tomato
Carrot
Garlic
Gongura Pickle
Lime
Mixed Pickles
Chunda Mango
Ginger
Green Chili
Mango Avakaya
Raw Mango Pickles
Coriander
Ginger Mango
Tamarind
Curry Hot-Mild
Ginger
Green Chilli
Garam Masala
Ginger Chilli
Tamarind
Garlic
Ginger Garlic
Thecha (Red Chillies)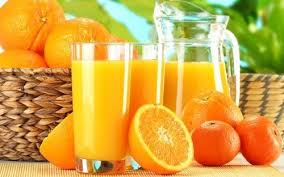 With the invention of pasteurisation, it has become possible to preserve food without fermentation , and as such, juice has since emerged as a popular beverage choice with many natural juice brands entering the market. Beverages like tea,cold coffee,hot chocolate which are exported served as satisfactory products. The pulps , exported from the finest quality of freshers fruits/vegetables to ensure its taste great.
Aloe vera Juice
Grape
Lychee
Papaya
Pomegranate
Apple
Lemon
Mango
Peach
Strawberry
Coconut
Lime
Orange
Pineapple
Watermelon
Apple Nectar
Guava
Malt Based Health Drinks
Thandai Syrup
Butter Milk
Fruit Punch
Rose Syrup
Coconut Milk
Lychee
Soft Drinks
Aampanna
Chili Guava
Mixed Fruits
Pomegranate
Aamras ( Mango Juice)
Four Season
Orange
Apple
Green Apple
Pineapple Orange
We have fresh produce of tea which are different in flavor encompassing multiple spices in the tea which makes it afresh start of the day. India is the only country that grows all of its coffee under shade. Typically mild and not too acidic, these coffees possess an exotic full-bodied taste and a fine aroma. Indian coffee has a unique historic flavour too. The sensations of aroma, flavour, body and acidity that you enjoy with each coffee experience is rooted in these mystical beginnings. Tea and coffee is organic , which includes no adulteration.
Assam
Caramel
Classic Bop
Darjeeling
Diet Plain
Elaichi
Extra Strong
Ginger Lemon Tea
Lemon
Raspberry
Vintage FBop
Big Leaf Opa
Ceylon Special
Conventional Blend
Diet
Double Delight
English Blend
Garcina Tea
Green
Orient Bop
Super Pekoe
Tea Bags
Black Tea
Cinnamon Tea
Coriander
Diet Elaichi
Earl Grey
Extra Special
Ginger Tea
Herbal
Peppermint
Vintage Earl Grey
Tea Masala
Classic
Drip
Monsoon
Turkish Coffee
Cold brew
Espresso
Mysore Nuggets
Vacuum
Diet Filter
Filter
Robusta Kappi Royale
We export wide varieties of processed foods in safe and hygienic conditions , they are air-tight packed in containers to make them preserve for a long time period. The processed foods produced are organic , eventually increases the food life span and maintains the taste. We also offer food toppings , which includes multiple categories as mentioned.
Almonds
Charoli
Dried Fig (Anjeer)
Peanuts
Raisins (Kishmish)
Apricot
Desicated Coconut (Kopra)
Dry Dates
Pistachio
Raw Peanuts
Cashewnut
Dried Cranberries
Flax Seeds (Alsi)
Pitted prunes
Walnuts